Is your friend making money with an Amazon FBA business, and you also want to give it a shot?...

If you've ever seen a "Windows Found IP Address Conflict" notification, you may wonder what this notification implies. Although...

SEO is a mechanism that helps Google to determine which websites are eligible for search engine queries. Dynamic companies...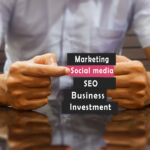 Pictures or images are the way to keep the memorable event of life alive forever. Nowadays, the digital camera...

Infographic is a visual content format that presents information and data with texts, images, illustrations, graphics, and icons. It...

E-Junkie is an extremely low-priced shopping cart service with all the tools and functionalities you may require. E-Junkie users...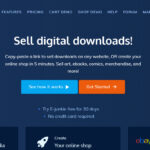 Many people are familiar with the term VoIP, but they are curious about the benefits of Voice over Internet...

Attractive and eye-soothing graphics are probably the best to catch someone's attention in mere seconds. That is the reason...

In recent days TikTok has become one of the most popularly used video-sharing applications in the world. Being a...