How many times have you heard about the low chances of entering the IT job market for an 'Ordinary'...

Owning a business in the present digital world is not a big deal. Today, many are capable enough to...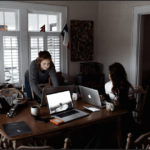 Today's world is dominated by visual content on social media, films, movies, web series, etc. Thus making captivative and...

Due to the corona pandemic situation, schools are closed but, the learning process should never end. One should keep...

A side effect of living in the digital age is the growing number of automation applications. We have seen...

There is a basic difference between the amount of digital data we have and the real world in which...

Investors around the world are closely following the ups and downs of the Bitcoin and Ethereum cryptocurrencies. Bitcoin is...

Are you thinking of creating an online magazine? and don't know what are the steps to create an online...

It goes without saying that making business decisions is not easy as you've analyzed each and every aspect so...