If you work for a law firm or run one, you should consider your marketing strategy. You know marketing...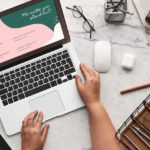 Signage plays an important role in attracting customers to your retail space and, ultimately, to your products or services....
There was a time when people used to write on typewriters. Now laptops have taken their place. From typewriters...
Any person who has been keeping up with what is happening in the marketing world should at some point...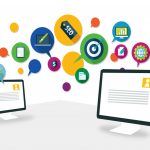 Programmers and coders are one of the highest-salary-taking persons in the world. They earn a minimum of six-figure salary...
When it comes to running a company, it is essential to have dependable and efficient managed IT support. Your...
Finding a nice tune or sound for your new Video is a very tough challenge. If you are managing...
Inefficient paperwork and digital processes commonly waste time and frustrate employees. Wakefield Research surveyed and found even with digital...
"Digital Transformation" is a term we often hear about at office meetings, conferences, and news. Although digital transformation refers...