How many people use the Internet these days? According to Google, a total of 5.03 billion users globally browse...
Until very recently, the most well-known type of cybersecurity applied by organizations were the in-house data centers and hardware-based...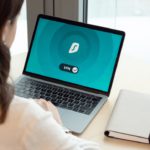 Whether you're using manual poking techniques or security testing tools, hackers use various methods to break into your SQL...
While there are millions of unique IP addresses in most countries, nearly 143 million in the U.S. alone, as...
Safety standards are the main element in the actions throughout all businesses. When purchasing items and services, insurance against...
This is not wrong to say that digital means are overcoming traditional methods. In old times letters were sent...
Powering over 76% of desktops and laptops globally, Microsoft Windows is the most popular desktop operating system. Microsoft's dominance in the...
Discovering that someone has stolen your identity isn't the only shocking aspect of falling pretty to cyber criminals. Victims...
The best thing you can do to prevent cyber attacks is to educate your employees. Here's how to create...