Discrimination refers to the unfair treatment of an individual because of one or more of the groups that they...
Advances in technologies such as artificial intelligence or big data have shown that computers can help us tremendously with...
During a job interview, each question responds to a specific objective on the part of the recruiter. Some may...
In recent years, remote work has become increasingly popular. There are some reasons for this, but chief among them...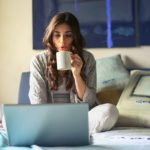 If you're like most people, you must spend most of your day at work attending to tasks one by...
Finding a job is not an easy process. It is difficult to find the perfect position that aligns with...
Workplace stress has become an unfortunate by-product of the modern workplace, and it is taking a significant toll on...
Do you want to run a successful business? If so, you need to stay on top of money management....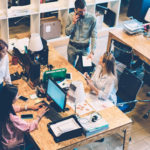 Race discrimination is a vice that has taken a long to eradicate. To curb the effects of this crime,...