A side effect of living in the digital age is the growing number of automation applications. We have seen...
Email automation is the sending of newsletters through an automation platform. An automated email newsletter is just like traditional...
As a former social media marketer turned freelance writer, I know just how time-consuming it can be to manage...
I would like to share with you an exciting project our automation tool team had worked on. It so...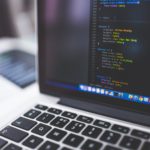 Automation has become an essential element in the field of financial services. With the advancement of technology, automation financial...
Do you know why it is necessary to automate your business in 2021? And, how to automate your business...
If most businesses, especially the online ones, are growing rapidly, it is because they tend to experiment a lot...
Is your business online? Yes? Then, it would be best if you automated your marketing activities immediately. An incredible...
It wasn't that long ago you required to carry some kind of digital camera with you to capture all of the...