Branding Agency Philosophies Each branding agency has a different philosophy and/or approach when it comes to branding. When boiled...
There's never been a time when brands need good website design than now. The entire world is socially distanced...
Building a brand is no easy feat. Here are factors you need to consider before building a brand. Branding...
Whether you're a solopreneur or the CEO of a multinational corporation, your business can always benefit from raising brand...
To achieve success with SEO in the future, you should understand your users, think like a machine, and deliver...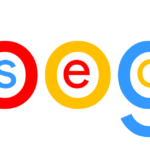 When a brand is established, it does most of the work of retaining old customers and also getting new...
Lean management is, by its simplest definition, a way to minimize steps and wastage in order to improve business....
eCommerce is a swiftly expanding industry. Annually it takes a bigger share of the retail market than the last....
Businesses are anything from a mom and pop shop to large corporations like Target, Google, or eBay, and they're...