The evolution and rapid buildout of the internet have compelled several organizations to bring their brands online and grow...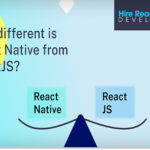 React JS is a JavaScript library for developing user interfaces with a lot of interactive elements. Component codes are...
Do you want to hire a superb JavaScript developer? JavaScript is the most popular scripting language today to build...
Software architects and technocrats have been proudly leveraging development languages to bring together a website that is robust and...
Your Data Preparation Using the Python AI model is just pretty much as great as the information you feed...
Technology is shaping the whole world and giving it a new face. And since the internet came everything just...
Low-code, what is it? Low-code technology is an approach in software application development that allows faster delivery of apps...
Front-end web developer uses multiple coding and Scripting languages to execute web design projects. If you see any website,...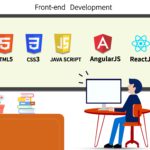 A lot of developers using Python frameworks to build programming and develop software. The architecture provides to our developers...