Web design tools are software programs or applications that can be used to create, edit, and manage the visual...
Website Development is a hot topic today. Businesses need a functional website or application that caters to customers' digital...
Smart people make costly mistakes when it comes to hiring a web designer, often because they overlook one of...
Technology has been making our lives easier and more efficient every day. Augmented reality (AR) is a technology that...
A presentation is a visual display of information, typically to a small group of people, either in person or...
It's never too early to start thinking about the future of web design baton rouge. After all, the trends...
Designing promotional products should take time and careful planning to become effective. In many cases, product or business owners...
Do you want to increase your website traffic? Yes, then improving your website usability and making your site more...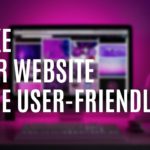 A website is a necessity for any company or business trying to establish its presence online. Having a website...