While an artist needs to handle the best brushes and paints, a designer needs to have an idea about the best web design resources. Yes, it may sound a little bit exaggerated. Yet when there are so many marvelous resources around, it can be difficult to keep up on all of them.
Without a doubt, some web-designer will not mind using some free web design resources. Why not? Those tools, which you do not need to pay money for, can rival even the world's best (but paid ones).
In this article, you are going to learn about lots of free web design resources. Color and typography tools, icon sets, and a few sources for getting some inspiration. All of these assistants are already waiting for you below.
Are you ready to be immersed in the world of free but stunning tools? Let us go deeper into their descriptions here and now…

Color tools

If you need to generate perfect color combinations for your design, you cannot leave this tool out of your account. It allows creating, saving, and charing eye-catching palettes in a matter of seconds. All you need to do is to choose the image. After a few manipulations, you can see all the colors that will work in your design and make it visually attractive. As you can understand, this tool can be called an extremely easy and intuitive one. By the way, Coolors is a huge discovery not only for web designers but also for photographers.

Gradients.io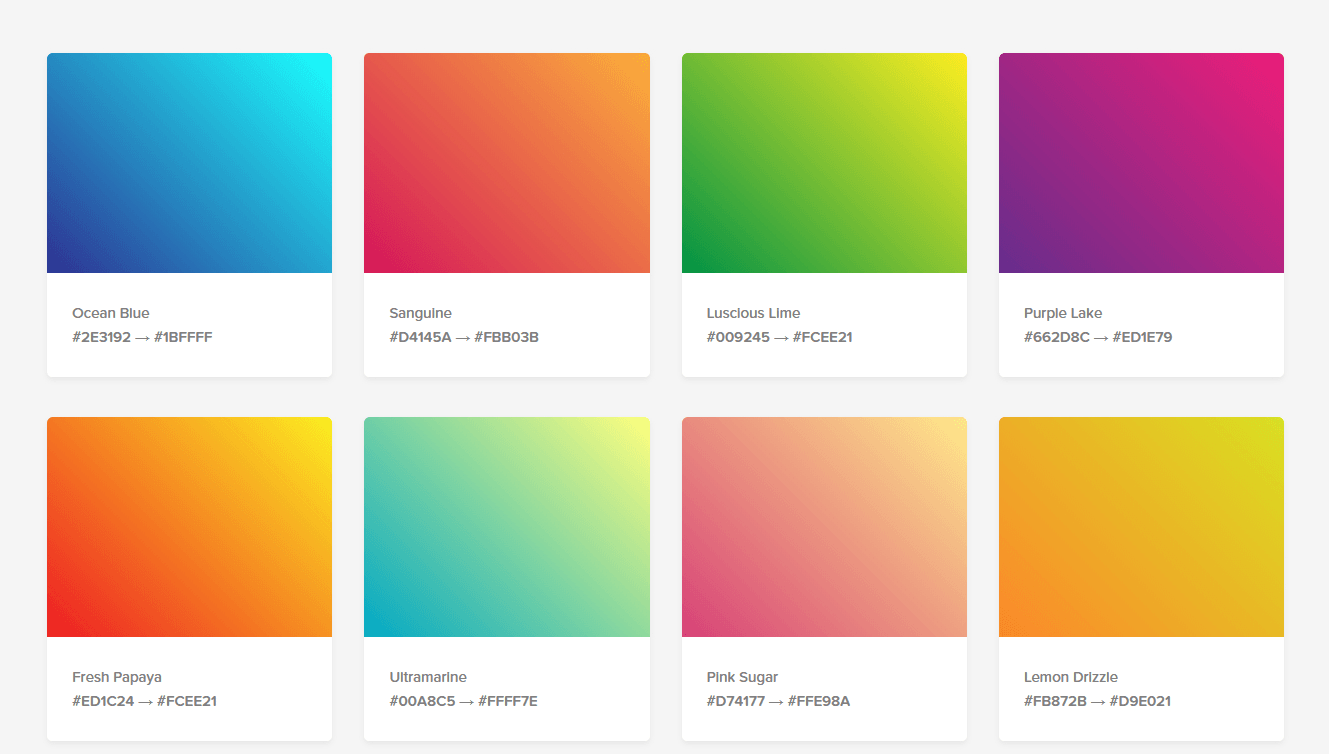 Gradients have the power to change the way a website looks like. Together with this marvelous tool, you will get familiar with the most good-looking gradients for your next online project. It is obvious that there you are going to find ready-made gradients (with their HEX values included). Forget about efforts and troubles. Just copy their values and get your amazing gradients ready.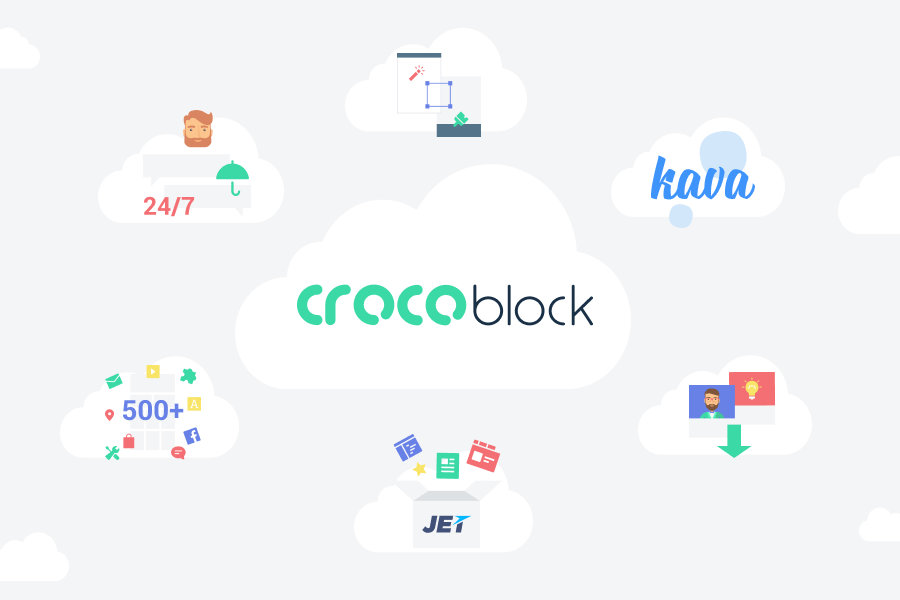 Kava is a multipurpose Elementor theme that covers lots of purposes and allows implementing different ideas into life. This all-in-one solution has everything you need to create a stunning website. You can browse through various demos and find a special theme for your special topic. Furthermore, it includes impressive blog layouts, pre-made WooCommerce pages, fully-editable headers and footers, and many other features. Try all features with the CrocoBlock subscription for creating magnificent websites.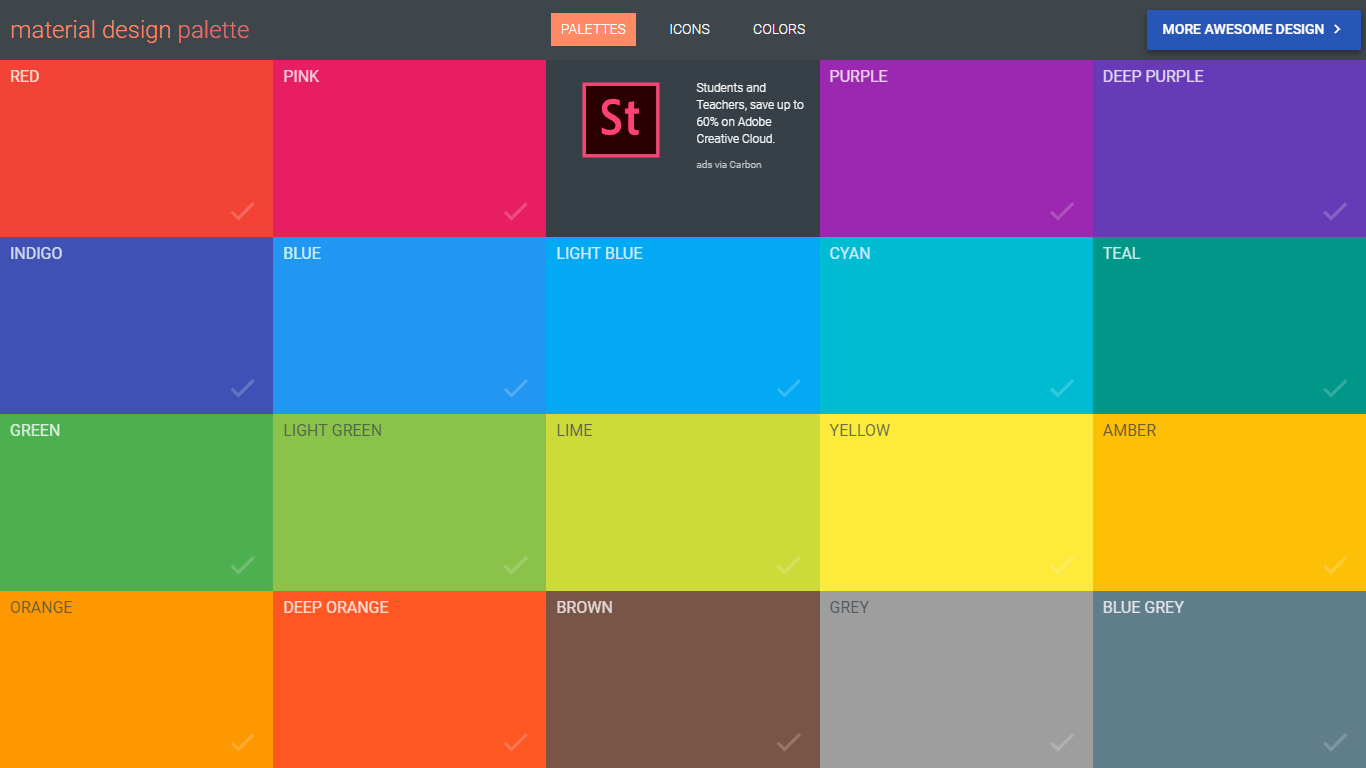 If you need to generate a material design palette, there is no need to bother your head. Choose two favorite colors of yours and you will need a final result in a flash.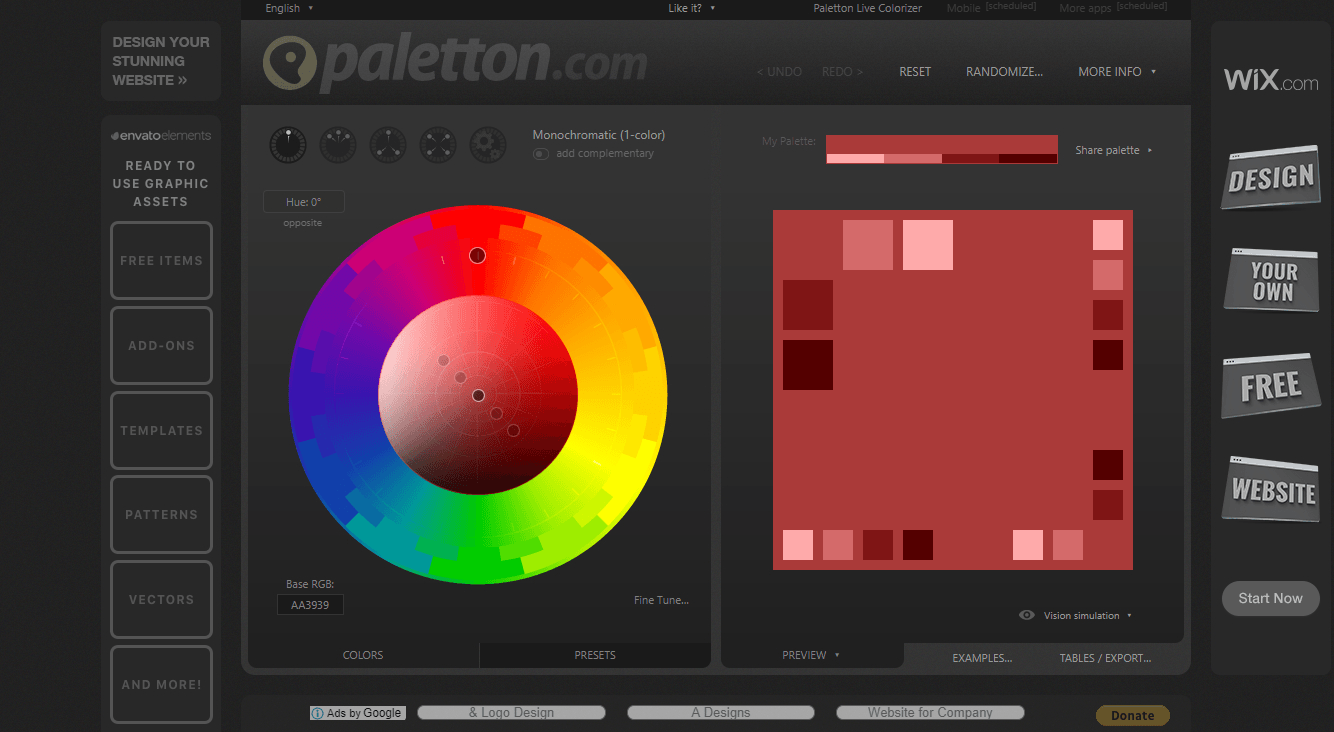 Paletton is a helpful tool for web-designer created by those people who are in love with colors, too. With the help of this fully-featured solution, it will be possible to make various color combinations. Do you need to build a complex color scheme? It is totally no problem because this tool offers loads of essential functionality to cope with this task.
Best Free Icons Sets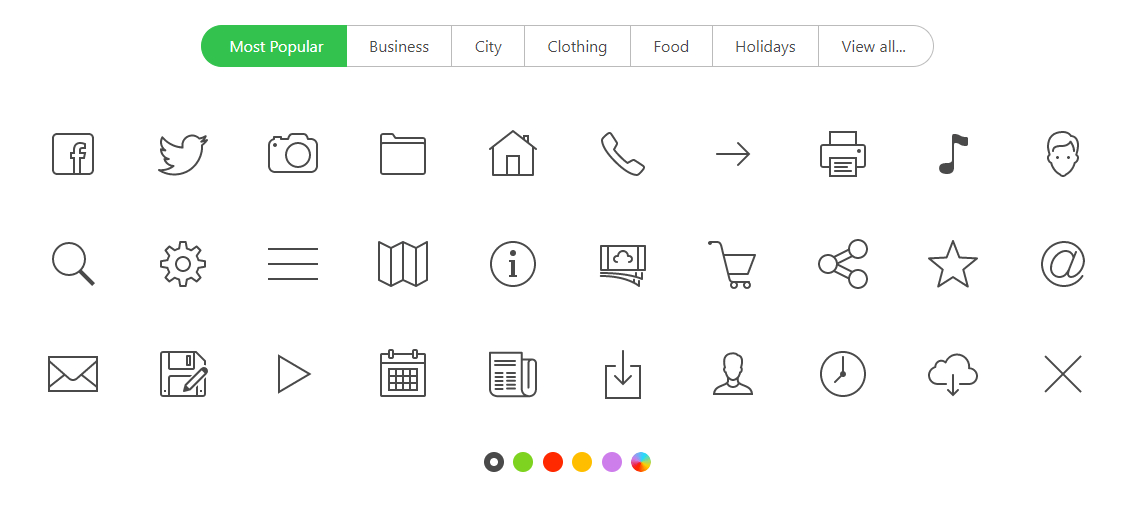 Have you ever thought of having the largest collection of icons? It is possible to get them just by visiting an enormous library of Icons8. There you can find approximately 83,300 free icons in any format, size, and color. Facebook, Twitter, Youtube icons are already waiting for you to make use of them. You will find multiple kinds of arrows, basic icons (like home, settings, and phone), and many other essentials.

When various graphic designers gather their simple but likable achievements in one place, the world meets something like The Noun Project. On this very website, you can find an impressive catalog of diverse symbols. Millions of users are already using this online project to simplify their communication and destroy borders. Brand new icons are uploaded by lots of designers every single day. Without a doubt, you will find some typographical symbols to your own liking.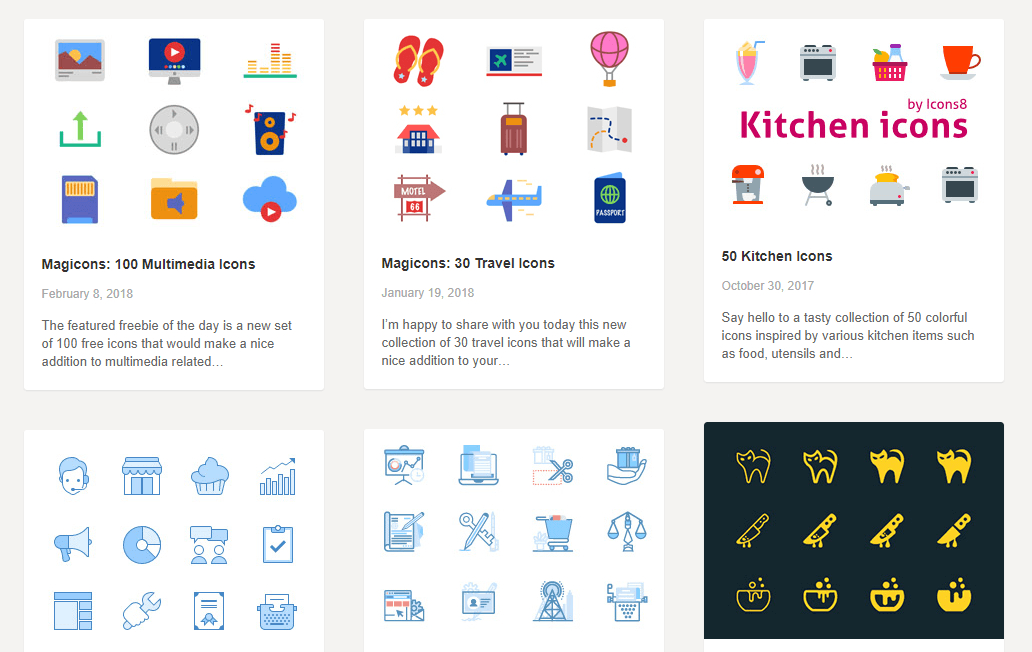 If you are looking for some really tasty design resources, you should click on this very website immediately. There you will be able to find exclusive icons that will impress you with their quality and effectiveness.
best web design resources
Fans of the material design will be happy to get one more resource connected with this very trend. On the website, you can download the package that includes 2700+ material design icons. You can choose any of the vector editors in order to work with them.
Free Graphic Resources Databases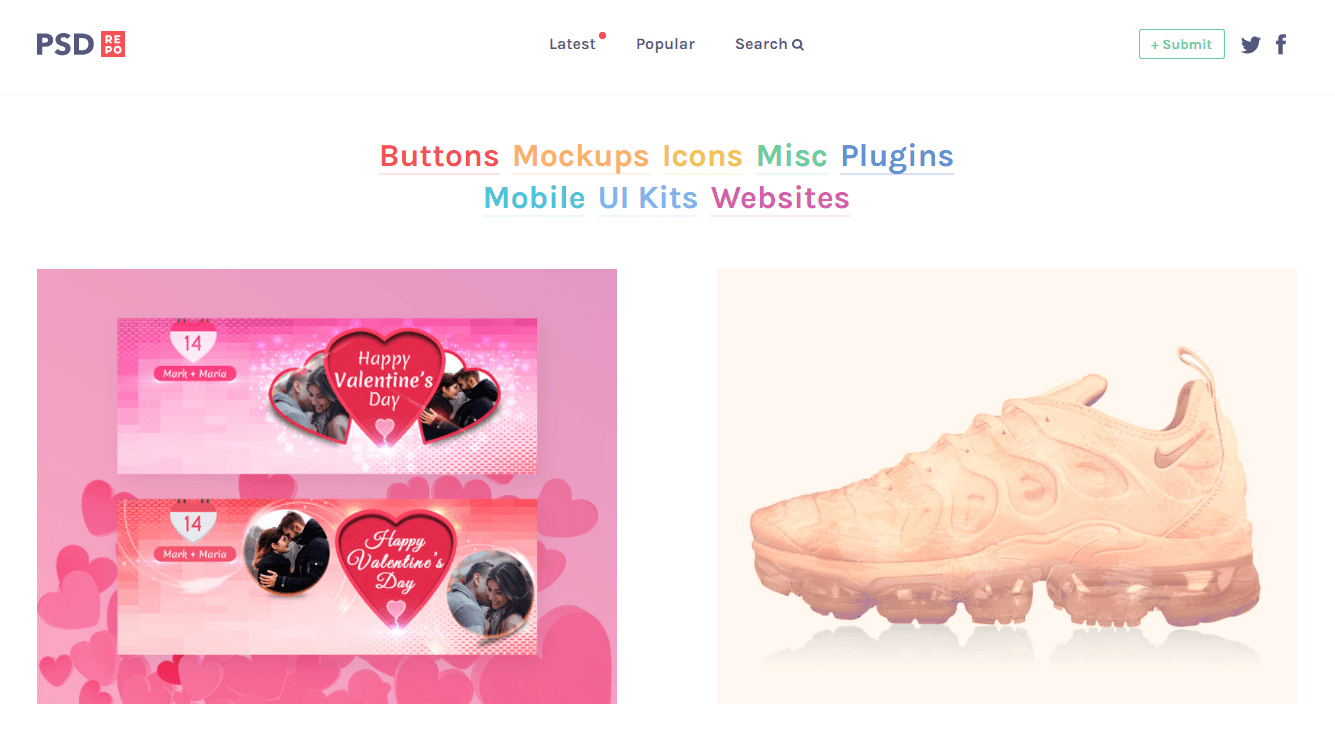 A brand new digital world of PSD files that grows every single day. Lots of creative web designers share their impressive works exactly on this website. For this reason, it is possible to download here such resources as mockups, website templates, app designs, icons, and many other helpful ready-made solutions.
Fribbble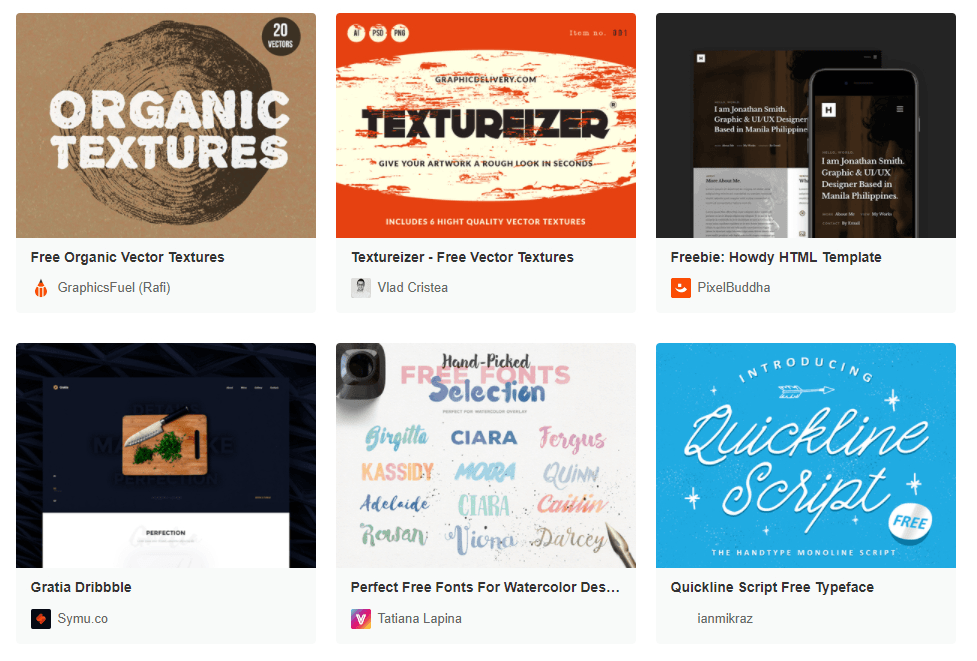 If you have already heard about Dribbble, you should know that it is often regarded as the heart of the designer community. Lots of creatives share their unique works here. Fribble is a website where designers from Dribbble share their PSD files and other web-design resources completely for free. Do you need some remarkable patterns and textures, icons, or free fonts? These elements and many others are already waiting for you.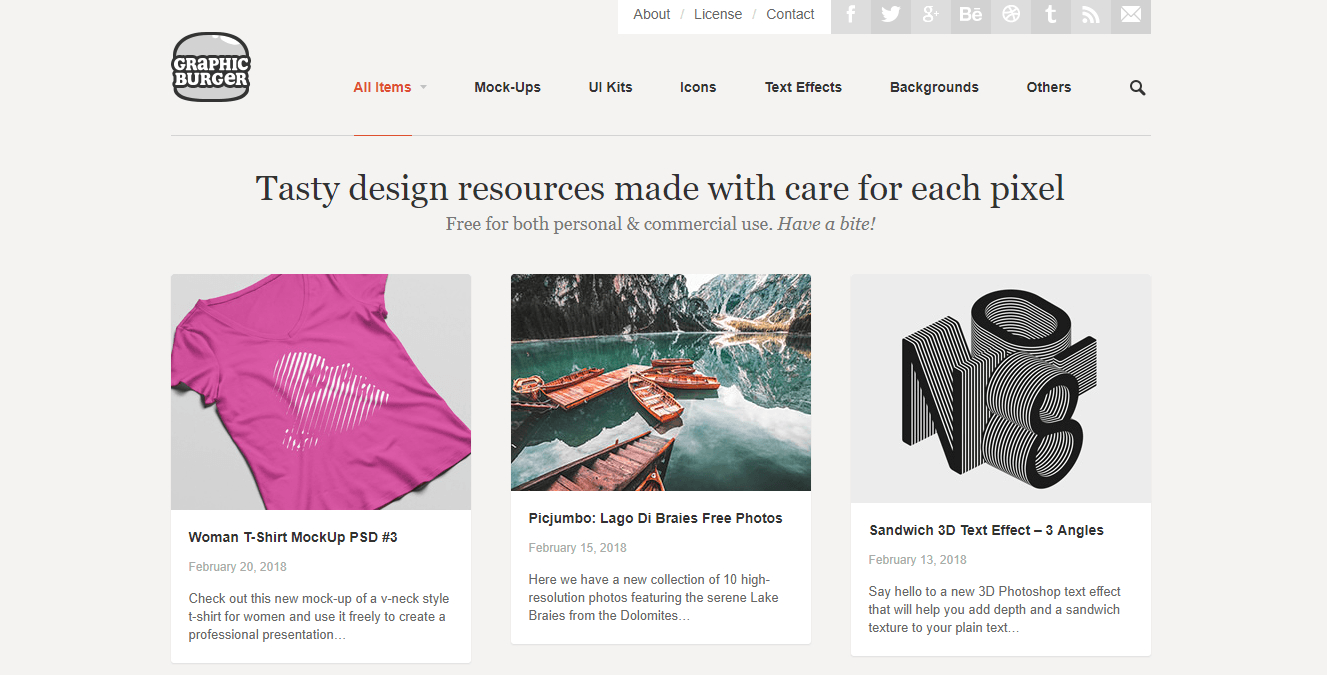 It is possible to break all the limits and build the most stylish designs together with GraphicBurger. It offers inspiring and ready-to-use graphics and website templates. In addition to this, you can find various icons, backgrounds, text effects, and so on and so forth. This means that you will always be ready to find something to use in your next project.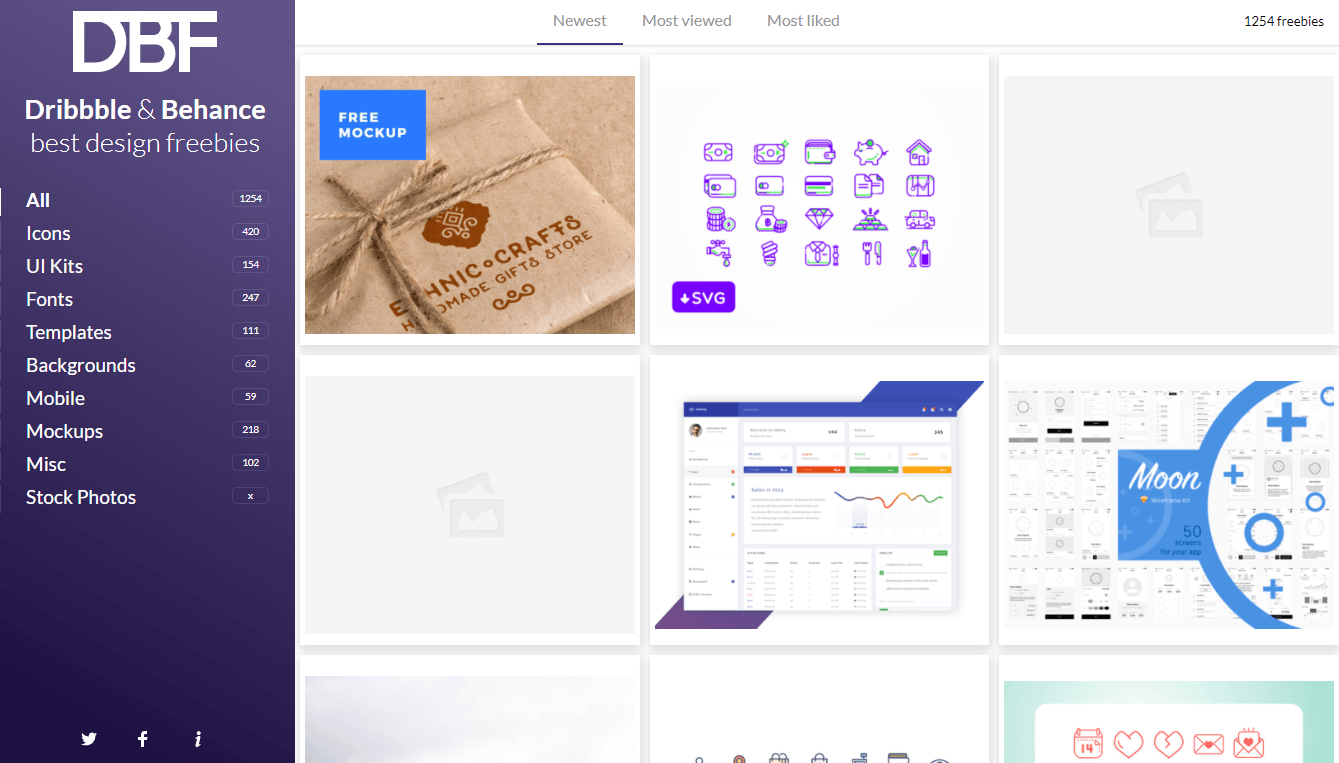 What would you say if we said that there is one more website where you can get freebies from Dribbble and Behance? The collection of these resources is full of various icons, mockups, fonts, templates, backgrounds, and many other valuable things.
Free Typography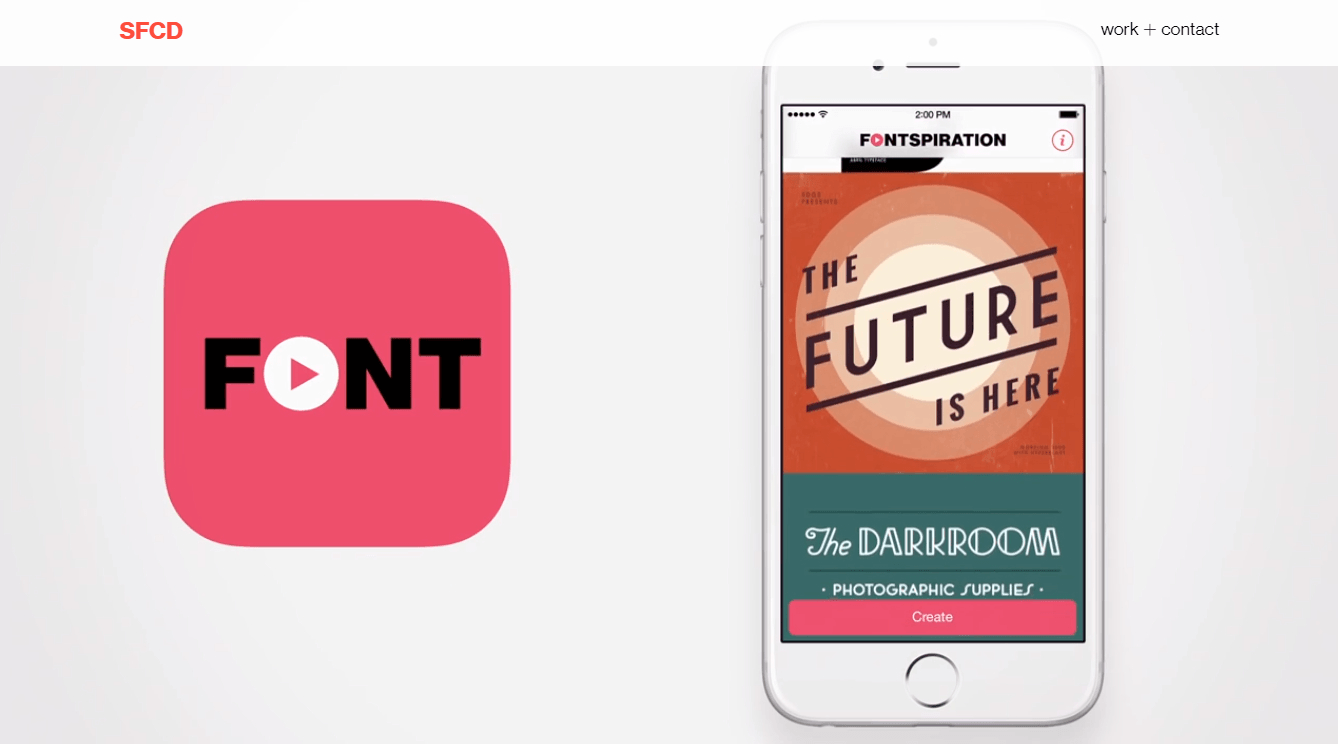 Typography is an extremely powerful thing. It can make texts look more impressive or less attractive. It can make them become more readable or impossible even to take a glance at them. Together with this very app, you can inspire others by means of fonts. Just work with diverse themes, backgrounds, typography types, animations, and share your masterpieces all over the web. As you can understand, you can experiment and make the most creative typographic designs ever.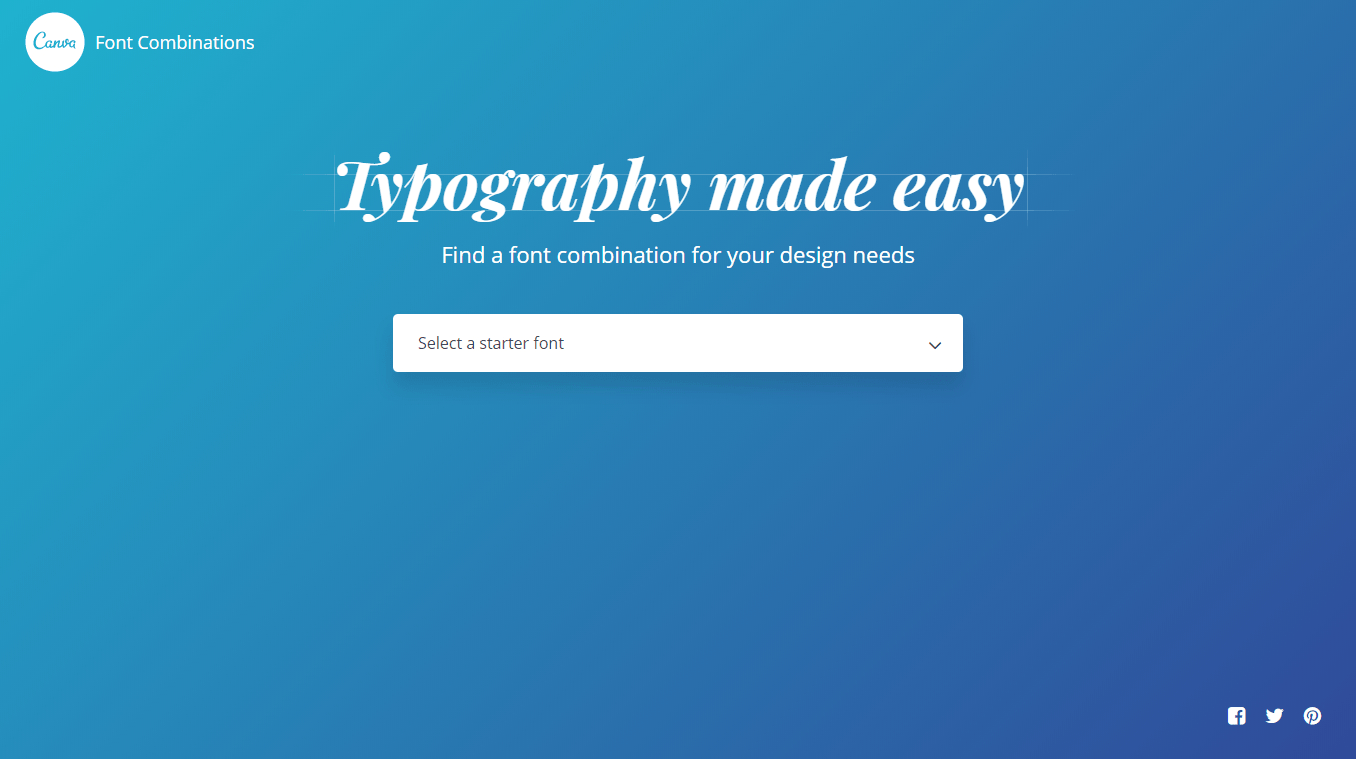 Those people, who have something to do with design, have already heard about Canva. One more project from its developers allows finding perfect font combinations for your designs. Just select the starter font and get variants that can be matched with it after a few seconds.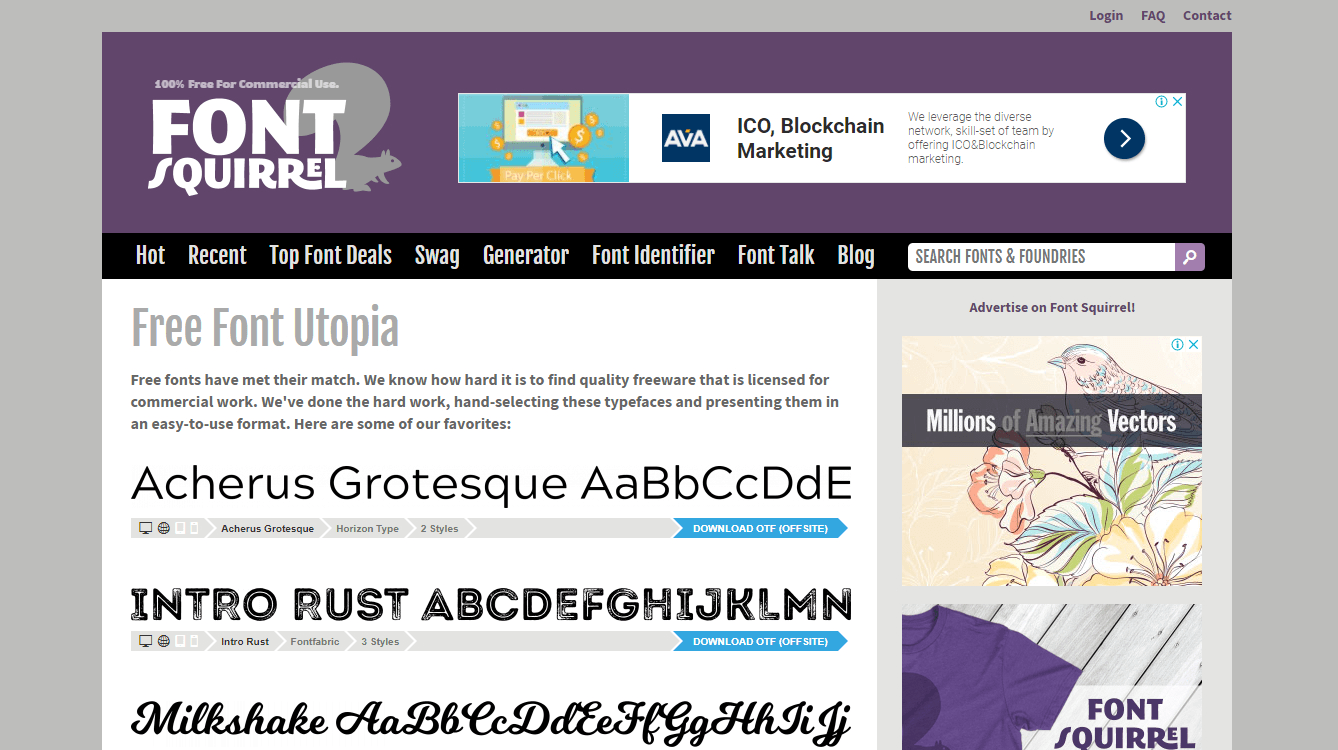 Font Squirrel is considered to be one of the best resources to find free commercially licensed fonts. It has a great bunch of eye-catching fonts of the high-quality. Do not forget about taking advantage of Font Generator and Font Identifier included on the website to decidedly simplify your work.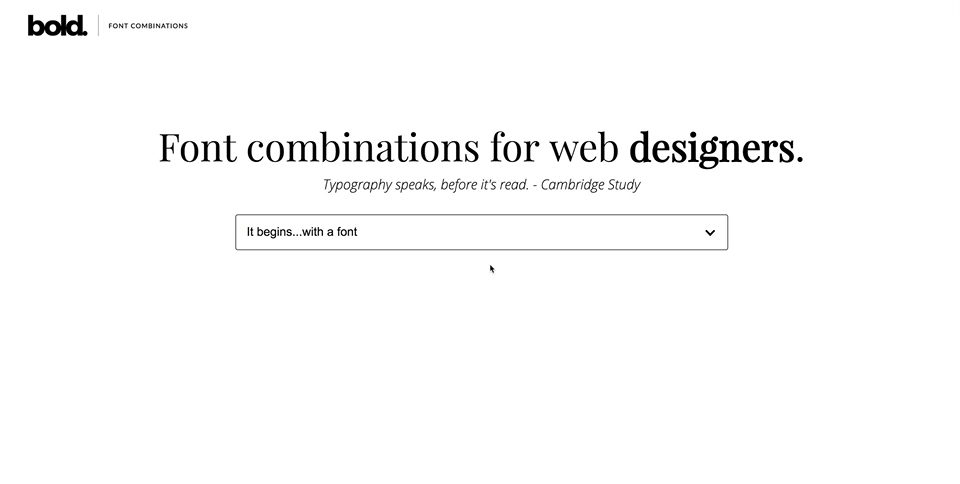 Everyone loves a nifty tool that will inspire them with their designs. We have found one such tool created by Bold Web Design, that does just that. It takes the main font and matches it with 3 of the top pairing fonts, and then displays it for you in an editable web page style. You can see clearly what your font will look like on your website. It takes the guesswork out of your next typography project. It's so much fun, to scroll through the different fonts and quickly see what is recommended as pairs.
Web Design Inspiration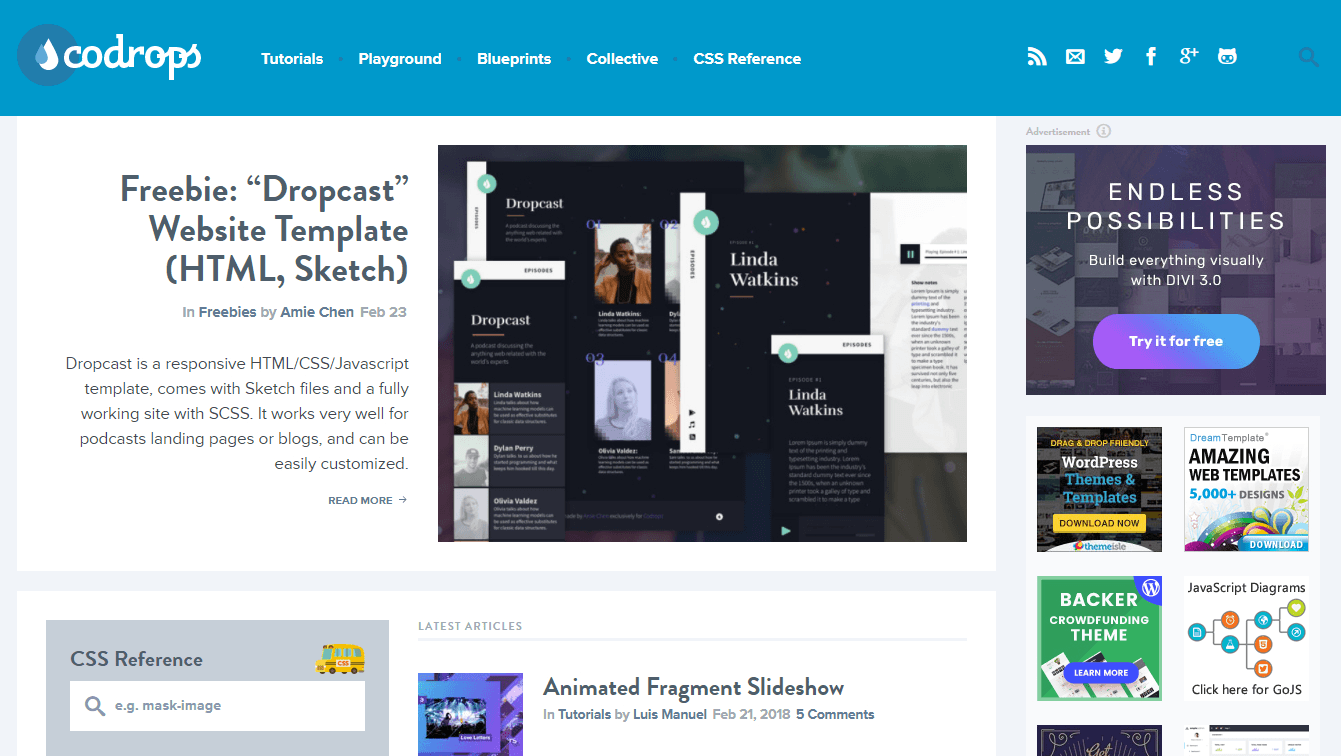 Some people always strive for learning more tricks and ideas regarding web design and everything connected with it. If you are one of them, you cannot miss a chance to get familiar with this very blog. It includes lots of useful and exciting articles connected with web design and development. Together with different posts, you are going to know everything about the latest changes in technology and its capabilities. You can also broaden your knowledge thanks to interesting tutorials presented on the website.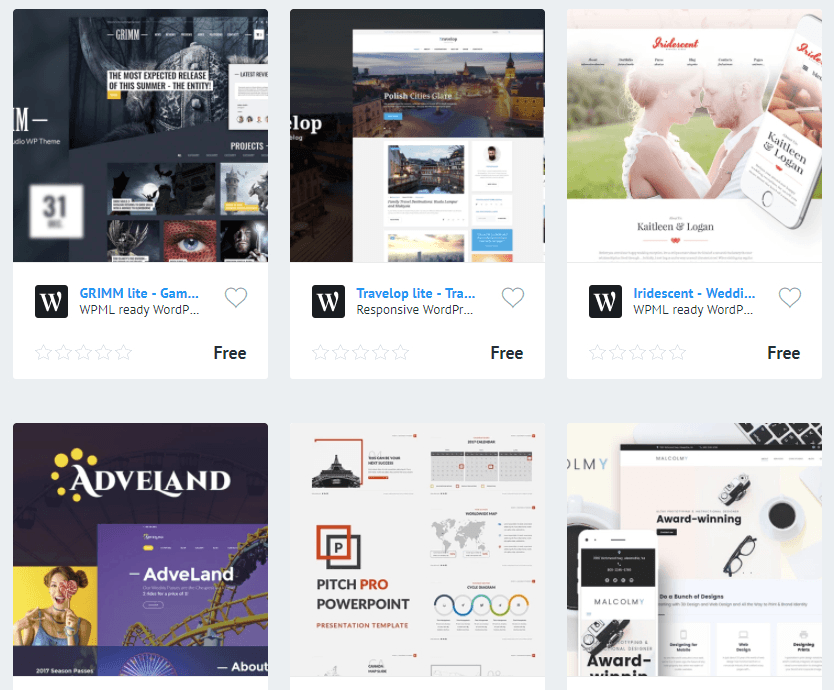 TemplateMonster is a huge inventory of ready-made solutions for your next website. It has one of the biggest collections of website templates, WordPress plugins, and graphics presented on the web. Talented vendors from all over the world submit their best works making this marketplace more and more popular every single day. All designs are created taking into consideration the latest web design trends. If you desire to keep track of the most important events in this field, you can also pay attention to their blog.
From Up North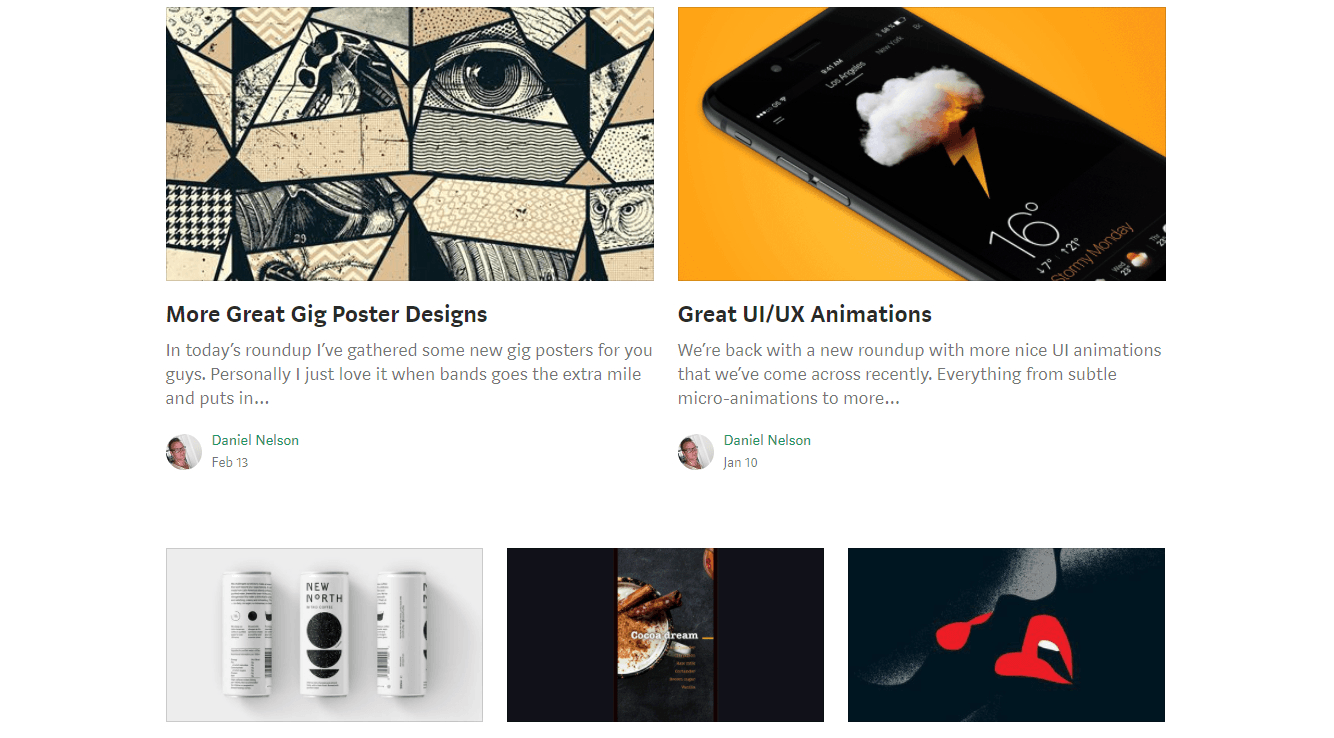 From Up North is the last but not least resource on our list today. Sometimes it may seem that it is difficult to inspire others to do better. Yet this very blog easily manages to work with the task. There you can find incredible articles on topics like advertising, illustration, typography, graphics and print design, photography, and many others. Thanks to them, it becomes possible to know more about the most impressive projects, artists, and studios from all over the world.
A Few Words in Conclusion
From now on, you are able to save some money and use some pretty amazing free web design tools instead of paid ones. Make your next online projects together with them and you will not go wrong. In general, we really hope that this article was extremely helpful for you. Thanks for reading!