Conducting a technical interview may be tricky, mainly while tech recruiters don't have the knowledge or abilities that they're...
Learning a foreign language is not an easy task. It demands our determination and dedication to overcome difficulties. However,...
Have you ever wondered what makes a job stand out from the hundreds of others on job boards? It's...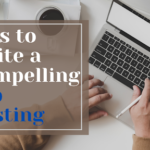 As your business begins to grow, your in-house IT team will struggle to cope with the increasing work pressures....
Working remotely is becoming more and more common, as technology allows us to stay connected with our colleagues and...
According to the U.S. Bureau of Labor and Statistics, almost 20% of new organizations fail within the first two...
Pay stubs can be a very complex part of your business operations and something that you can overlook very...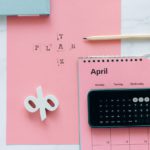 SEO is one of the most sought-after digital skills across various industries. The 21st century is the digital age,...
Getting a startup loan is no doubt tough; however, it is not impossible. A startup business loan is mainly...
Although you might be an empathetic listener or skilled carpenter, financial institutions don't care about these details. When it...