Importantly, project management, networking, accounting, and financial management are all made simple by sophisticated software and other automation technologies....
For HR professionals to give presentations, communicate with workers, and conduct efficient training sessions, webinars have become a crucial...
One of the well-known email services that offers its consumers top-notch safety and security features is SBCGlobal email. SBCGlobal...
Businesses are able to successfully deliver their services using cloud computing and subscription-based monetization models because of SaaS advancement....
The digital revolution is contributing to a boom and flourishing in the online gaming sector. It goes without saying...
People use virtual private servers for different purposes like gaming, trading, web hosting, setting up email servers, hosting a...
Due to its ease of use, flexibility, and sophisticated capabilities, Thunderbird is a widely used open-source email client. But...
Jellyfin is an open-source, free media server solution that is cross-platform compatible. It is designed and developed as a...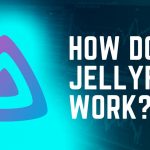 Managing, accessing, and maintaining multimedia has become easier than ever before with today's emerging technology. Jellyfin, Plex, and Emby...