Over the weekend, Twitter underwent a radical rebranding, resulting in a significant transformation. We all knew the familiar and iconic bird logo no longer exist. It is replaced across the platform with a fresh and new X logo. Even the official @Twitter account has been renamed X for this significant change.
The story behind Twitter Rebranding
Elon Musk acquired Twitter in October 2022 and has been dropping hints about the upcoming transformation for several months.
X was spotlighted when the new Twitter CEO, Linda Yaccarino, joined the team.
The rebranding is familiar to those who keep track of Elon Musk's statements. He mentioned his intentions to create a comprehensive social platform beyond simple text-based updates.
The platform, conceptualized years ago, includes a credibility score system to help users identify bots and detect disinformation more effectively.
Rather than starting a new platform from the ground up, acquiring Twitter sped up the development of X by three to five years.
As per Yaccarino's vision, X has set its sights on becoming a universal marketplace for ideas, products, and services driven by artificial intelligence.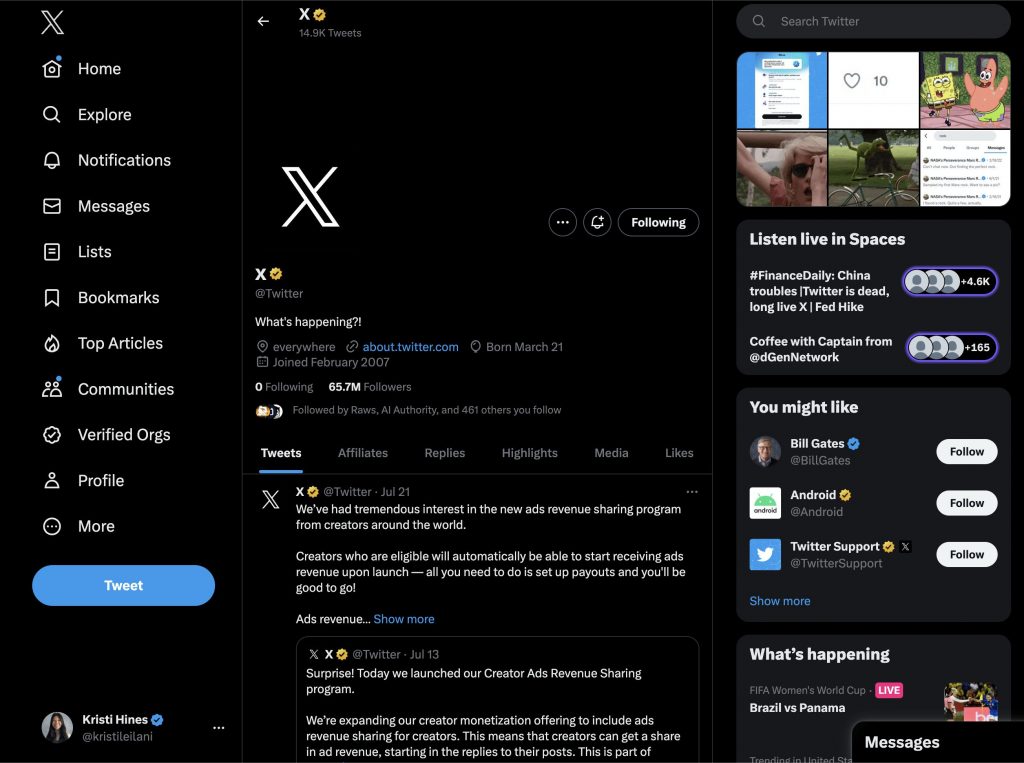 Having once revolutionized global communication, the platform now promises limitless interactivity in the times to come.
Twitter's stakeholders have been eagerly seeking more substantial innovation, and X is the solution, as evidenced by its presence in recent feature launches.
Yaccarino and Musk look forward to further growth and are enthusiastic about introducing X globally.
As X continues integrating with the Twitter brand, the x.com domain will redirect users to the Twitter website.
Musk had previously associated the domain with his foray into the banking sector with X/PayPal. On the official website, the branding combines elements of both X Corp and the soon-to-be-retired Twitter bird.
What is the fate of embedded tweets?
Apart from inquiries regarding Twitter rebranding, many are also curious about the impact of transitioning to x.com and other modifications on features like embedded tweets.
John Mueller, Google Search Advocate, pointed out the unreliable nature of how embeds function.
The Future of X
As we peer into the future of this digital revolution, the integration of AI within X emerges as a captivating possibility, especially considering Musk's ongoing AI venture, xAI.
Fusing xAI's state-of-the-art technology into the X super-app can be a game-changer, pushing the boundaries of how we engage with digital platforms. Under Musk's leadership, Twitter has transformed into X, offering limitless interaction through AI-powered features.
This is the alluring promise of X an immersive, seamlessly interconnected digital ecosystem. As we stand on the cusp of this new era, the emergence of X demands our attention.
Suggested:
Threads by Meta is Not Here to Replace Twitter.