This pandemic has shown us some pretty undesired trends in the PC market i.e. shortage and high demand for...
Website Development is a hot topic today. Businesses need a functional website or application that caters to customers' digital...
Whether you're starting up a new website or have had a longstanding website that is lacking clicks, you may...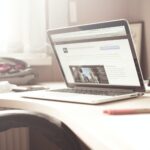 If you are wondering about building a website then you might end up being confused. There are so many...
Looking for something positive to break the bad news cycle? If so, here are five great good news websites...
It's never too early to start thinking about the future of web design baton rouge. After all, the trends...
eBay is a very popular platform for buying and selling goods. It is one of the most popular and...
Web design is not a toy for children. As you should be serious and guarantee that it is professionally...
Effective Search Engine Optimization (SEO) helps you attract more organic traffic to the pages of your organization. This, in...