User generated content is the result of people sharing photos on social media about how they interact with a...
When you think of the tool of the trade for a writer, what do you immediately think of? The...
SEO, or search engine optimization, is one of the most important aspects of digital marketing for industrial companies. When...
"Why is my business ranking behind others?" Answering this question demands in-depth analysis, primarily because of the dynamics involved....
Although the popularity of e-commerce shopping continues to increase in the digital age, most people do most of their...
It's never too early to start thinking about the future of web design baton rouge. After all, the trends...
eBay is a very popular platform for buying and selling goods. It is one of the most popular and...
Laravel is the open-source and free PHP framework for the Web Artisans based on Symfony. It helps make a...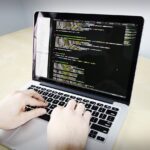 An affiliate program (CPA network) is a platform for cooperation between product owners (advertisers) and partners (webmasters). In a...