Today the most booming industry is the e-commerce business and growing by leaps and bounds. Shopping online used to...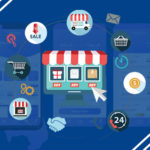 Everything has been moving virtual and do the businesses. Nowadays, online presence has become the new normal. There is...

Running a blog is a great way to tell the world about yourself. If you approach it responsibly, you...

If there's one cardinal rule that you simply can't avoid in today's digital marketplace, it's the need to integrate...

A website is an assortment of related web pages. Nowadays, business owners, entrepreneurs, bloggers, and article writers mostly have...

There are no two opinions that both WordPress and HubSpot are the best CMS, but widely different platforms that...

WordPress is a Content Management System that helps you create a website from scratch without the need for specialized...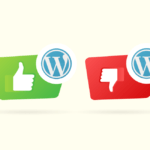 Magento is a synonym for success and why not? Magento is one of the leading CMS platforms to build...

Undeniably, WordPress is the most powerful content management system (CMS) tool currently. Most of the people are using it...