Whether you're new to the construction world or you're a seasoned veteran, there are always new challenges involved in...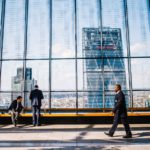 Every company is looking to optimize its productivity, profit, and performance. Software is one way all the three mentioned...
PPC stands for Pay-per-click. It is one of the methods of online advertising in which the advertisers need to...
Nowadays, most companies focus on having a global presence. Due to the advanced technology and a more interconnected world,...
Whether you're a big company or a brand new startup, bringing on a team member is a big deal....
The worldwide e-retail revenue is expected to touch a whopping $4927 billion by 2021. Visualizing the upcoming trends will...
Thanks to the rapid growth of technology today, more and more companies are getting online to promote their businesses...
Many businesses don't spend all of their dollars on fun and luxuries. They aim to save their company's first...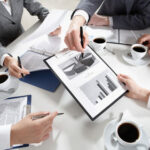 Marketing for your company is simply the audio, visual, or physical medium that lets your customers know what you...