There are a plethora of employment options available to those with a background in graphic design. Today, one of...
Web design is not a toy for children. As you should be serious and guarantee that it is professionally...
Designing promotional products should take time and careful planning to become effective. In many cases, product or business owners...
If you want to design your business logo with Photoshop, experts suggest you think of a choice for these...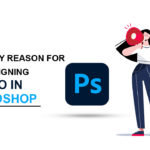 A website is a necessity for any company or business trying to establish its presence online. Having a website...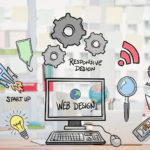 In this "everything-is-online" era, businesses require a Web Design website in order to succeed. As a result of social...
Surprisingly, many managers, ordering the development of a logo, do not even know what it is! Someone thinks that...
UX or UI design is a very important part of website designing. It is directly connected to the user's...
The World Wide Web is the world's largest association of local area networks for the rapid exchange of information....