In today's advanced hi-tech design environment, specialization is the norm. As a result, you will often be collaborating with...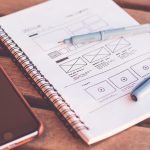 Best graphic designers' jobs turned out to be increasingly muddled with the customers getting to be choosier, and the...
The process of PSD to HTML conversion is a time-intensive process, which needs skills for technical coding on the...
Logo indeed is the easiest way to promote your company, and it is something by which a company is...
It is a proven fact that it takes only a tenth of a second to make a first impression....