ChatGPT has gained immense popularity among IT and non-IT professionals. Everyone is curious to know different ways to use...
Drones are everywhere, and in the upcoming years, they will disrupt the ongoing patterns of many industries. The best...
We are in the year 2023 and smartphones have been around sometimes. When Steve Jobs, first launched iPhones no...
When it comes to choosing a backend technology for your project, it can be difficult to decide between the...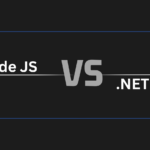 If you are planning to build a music streaming app and the answer is yes, you are at the...
IOS app development is a diamond mine. And learning Programming Language for iOS App Development can make you the...
Considering the fast rate of digitalization in the world, every company is looking forward to developing quality software products...
In any business, compliance is crucial to success. You need to make sure that you are following all the...
Are you a beginner who wants to learn how you can become a PHP developer? In that case, before...