In the age of the mobile app, you cannot ignore the website for your business. Despite being an app...
Website development is no more a luxury but a necessity for businesses to go online with a visually attractive...
Tell me, you must have heard about a web developer? A Freelance web developer is engaged in World Wide Web applications...
Every second, we are moving forward and observing that the advancement in technology is becoming a shine in the...
The Internet of Things (IoT) is growing rapidly, and in the rush for leveraging their manifold benefits and our...
What is the difference between web design and web development? Well, if we go back in time then the...
Wearable technology is on the blast in the current situation, a great deal of individual mobile application developers and...
With over 8 million app developers worldwide, setting yourself apart from the pack can be a bit difficult. Honing...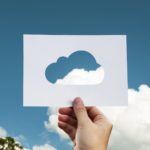 Are you looking for the right eCommerce themes for your upcoming projects? When choosing a theme for eCommerce, it is...