"Website – The Most Powerful Weapon" In the 21st century, you must have heard the term "website" a million...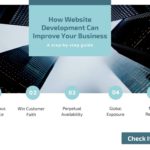 With the rapidly changing technology, new web development frameworks keep coming into the market. Due to this reason, even...
The gaming industry has been on a major high in the present times. With innumerable games in the online...
It is impossible to guarantee success when starting a company, regardless of whether it is now or in the...
Ruby on Rails application development is considered one of the fastest ways to build web applications. It enables developers...
The benefits of embedded software are manifold and difficult to overstate in today's world. This type of software is...
Next.js is a minimalistic framework for server-rendered React applications, written in JavaScript and based on Node.js. You can use...
Today there is a lot of buzz in the app development world and especially the android one. These mobile...
WordPress is a content management system that allows you to develop web projects of almost any complexity – from...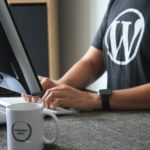 While iOS may not be the leader in terms of market share, it surely wins over android in revenue....