Today there is a lot of buzz in the app development world and especially the android one. These mobile...
WordPress is a content management system that allows you to develop web projects of almost any complexity – from...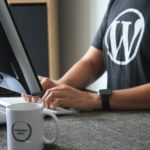 While iOS may not be the leader in terms of market share, it surely wins over android in revenue....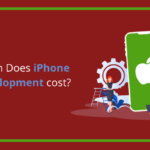 Mobile apps are in trend now where it helps the people and businesses. Check out these top 10 trending...
Like with other technologies, the dev community is divided between PHP and node js, which is a better server-side...
The technical landscape requires globalization and unification which puts the technopreneurs in dilemma while choosing the right development approach...
Web development trends and Technology are advancing at a dizzying pace, so everyone must adapt to it to make...
Technology is shaping the whole world and giving it a new face. And since the internet came everything just...
Hiring remote developers is the call of today, especially with the pandemic engulfing the globe. Here is a write-up...
In the age of the mobile app, you cannot ignore the website for your business. Despite being an app...