The best way to understand how good graphics actually impact your business is with this example. Consider Apple. Apple...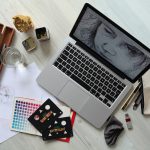 In an increasingly digital world, you may wonder where a graphic designer gets his motivation from. With a huge...
Best graphic designers' jobs turned out to be increasingly muddled with the customers getting to be choosier, and the...
In case you're accountable for marketing in an organization or work with creating marketing materials, then you landed in...
On-trend in general design and fashion, we always see is that everything old is turning out to be new...