Business mail refers to any physical mail sent or received by a business. This can include invoices, contracts, marketing...
There is a misconception about board management software that it is only used for board communications. Yes, board portal...
Imagine you have planned your event efficiently, and the D-day is almost here. You are all prepared and excited...
As a business owner, are you planning on changing how your IT department operates? Are you wondering what you...
Enterprises nowadays are still on the lookout for the most cutting-edge technology and solutions to meet their diverse range...
There are no two opinions that both WordPress and HubSpot are the best CMS, but widely different platforms that...
The words "medical billing" and "RCM" are used almost interchangeably, so let's consider the distinctions between the two. Medical...
With the globalization of the world economy, the demand for effective project management has rapidly increased. It requires the...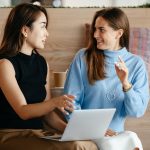 The sudden onset of the coronavirus has thrown us all into disdain. What seemed like a faraway virus has...