How has your business been doing in the shadow of COVID19? This unpredictable period the world has been dragged...
In today's reality, information is perceived to be one of the most important tools in every field. The information...
Nowadays, most companies focus on having a global presence. Due to the advanced technology and a more interconnected world,...
The tradition of doing business has been in a transition since this decade. With the development of the internet...
To be honest, sharing ready-made solutions and earning money for them turned out to be a booming industry. Nowadays,...
Marketing for your company is simply the audio, visual, or physical medium that lets your customers know what you...
Before 2007, the dream of becoming a published author was associated with the dread that was the publishers. They...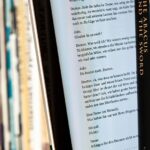 Digital marketing, just like boosting the intriguing business concepts, can put charming spells on the boring industries too. You...
Every business wants to make more profit and spend less. Marketing costs are definitely one of the major expenses...