Whether you are planning to expand your business, raise capital, or just starting out and in need of startup...
The presence of artificial intelligence on social media is more pervasive than many people think, especially in our day-to-day...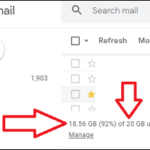 Setting up a business might be tough.. hardly any exaggeration. To implement and additionally operate a customers are both...
Imagine you have planned your event efficiently, and the D-day is almost here. You are all prepared and excited...
The growth in the number of online shoppers who search for products and services has been driven by the...
Web design is not a toy for children. As you should be serious and guarantee that it is professionally...
Link building is an SEO technique to increase your ranking. Backlinks are important in determining which websites rank for...
Many people believe online exams are easier than traditional exams, which is great news for students who want to...
E-commerce is a vast industry growing exponentially in the past few years. It is expected to be worth $6.8...
All business owners want more profits and an impressive return on investment (ROI). To achieve them, they need to...