Branding Agency Philosophies Each branding agency has a different philosophy and/or approach when it comes to branding. When boiled...
To stay on top of the marketing game today, you need to be SEO savvy. In the digital age,...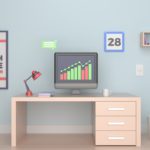 Gone are the days when entrepreneurs had to rely on time-consuming mediums to let consumers know about their products....
Back in May 2013, Microsoft first introduced Surface Pro in the global market. After the release of this 2-in-1...
The office waiting area should be comfortable, calming, and inviting. Often when potential clients or potential employees arrive at...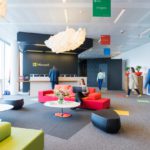 It is essential to choose the best Telco for our communication needs. There are several telecommunication companies in the...
The entire globe is in the middle of the pandemic, which brought huge changes in every field of our...
The role played by technology in easing many of our day-to-day chores is exceptional. Yet, few would have imagined...
Mobile apps are in trend now where it helps the people and businesses. Check out these top 10 trending...
Screenshots, also known as screenies or snapshots, refer to the images of the screen you capture to communicate something...