Video streaming services have gained popularity throughout the years. There has been a tremendous change in technology. Digitization currently...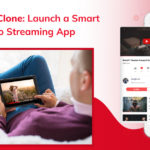 Regardless of being free, YouTube has been the best source for entertaining content to date. We have found ourselves...
It has been a common observation that as the kid knows how to hold a thing they want to...
Everyone knows that YouTube is growing day by day. According to the 2019 research, the number of channels has...
The basics of starting a YouTube channel, detailing the mentality that is most productive in creating content and all...
When it comes to sharing videos online, no platform does it better than YouTube. YouTube even pays you when...
Many bloggers make their videos on YouTube. Through this, the blogger can help others as well as earn a...
YouTube is one of the leading promotional online platforms today, with a huge fanbase of over 1.5 billion. The...
Making and uploading the videos on your YouTube channel is not sufficient, the bloggers must try their best to...