If you are an entrepreneur, you know how true the Chinese proverb holds in case of building a company....

There is no secret in the concept that building an SEO strategy is a difficult and long term process....

If you have attended any digital marketing or eCommerce conference, then you understand that artificial intelligence is likely the...

A website relies on a lot of different sources of visitors. To sustain it at all times, you need...

Looking to use PPC campaigns to generate new leads? Or do you want to improve your existing PPC lead...

While website SEO is one of the main focus factors for most companies, building and maintaining a website that...

You've invested days and weeks of work into website creation, but you still don't see the avalanche of visitors?...

Did you realize that the average business owner spends around $5,000 a month on search engine optimization? Most entrepreneurs...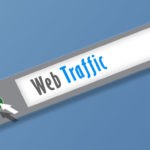 Are you looking for ways to increase your website traffic then Quora can be a good source to increase...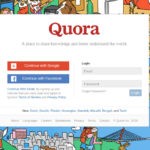 WordPress is a powerful platform to start a website or a blog with all necessary tools and a very...