In a digital world that is always changing, technological technology can be unpredictable. A company's ability to differentiate itself...
A Single Page Application (SPA) is a web application that loads all its content on a single page. This...
We live in a very competitive environment. Every organization is competing with its peers to attain the highest level...
How Much OTT App Development Cost in 2022? OTT apps (Over-the-top) are ultra-modern video streaming platform that enables you...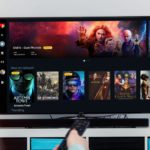 So, you have finally decided to set up a business of your own and want to build a website/app?...
Mobile applications have transformed the retail industry as a whole. Out of all the mobile applications available, on-demand grocery...
If you're thinking about building an app for your business, you're making a smart decision. Because apps are a...
Before developing an application every client thinks of, one of the main queries is, how much will it cost?...
Since technology is booming, business owners are paying attention to take their business to advanced levels. Most of the...