The presence of artificial intelligence in the daily life of people transforms their behavior habits and improves their quality...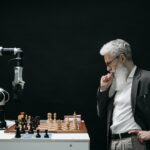 In practically every industry, the application of artificial intelligence has improved productivity and efficiency at work. As a result,...
The presence of artificial intelligence on social media is more pervasive than many people think, especially in our day-to-day...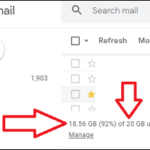 Business applications are evolving in various ways to make business processes much easier and profit-oriented. Decision-making based on big...
Artificial Intelligence is a widely stretched branch of computer science, related to the building of various types of smart...
The role played by technology in easing many of our day-to-day chores is exceptional. Yet, few would have imagined...
Currently, the biotechnology industry relies heavily on storage, filtration, analysis, and data sharing. Biotechnology firms and numerous health associations...
In the fast-evolving digital world, organizations are continuously facing challenges to set the balance between decreasing costs and increasing...
Artificial intelligence has significantly altered the conventional IT industry for all those involved in software development and testing practices....