Retail is an industry in which you have to combine several different factors in order to make it. First,...

Nowadays, most companies focus on having a global presence. Due to the advanced technology and a more interconnected world,...

Designers! Are You Limiting Your Growth Due to These UX Designing Mistakes? Are you confident about your UX designing...

Business owners have many goals when they're just starting out, including recognition and rapid growth for their venture. However,...

There are lots of aspects to running a business and lots of ways a business owner can help local...

In today's world, with a vast amount of opportunities at your disposal and technology that's ready to make those...

Starting a home-based business is a monumental endeavor and a rewarding experience for anyone. As a homeowner, you get...

When have you dialed the customer support number last time? Do you remember such words like Hello, how are...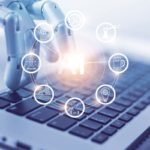 One of the key components of leading a successful team is knowing exactly how to motivate its members. What...