The entire eCommerce customer journey is a series of interactions with a brand. When an organization learns to manage...
Individuals today demand and expect to have a greater degree of control over their own financial resources as a...
Modifying any website can be intimidating when you are unsure how to handle it. However, at times improving a...
The relationship between an organization and a customer is not limited to sales. There's a lot that a brand...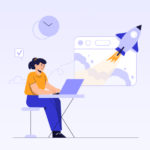 Social media channels are now the most powerful means of communication. Billions of people actively use them. According to...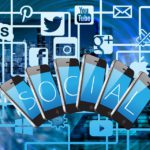 Among the many things that have significantly altered by Covid-19 and the disturbance it has exacerbated is that businesses...
Now more than ever, consumers are a lot smarter, more empowered, and informed about making their purchases or availing...
Growing businesses need a content solution that adds value and persuades customers to buy from you. What is a...
Let us take you back to a forgotten childhood memory. One where you scrounged through stacks of personalized keychains...