The relationship between an organization and a customer is not limited to sales. There's a lot that a brand...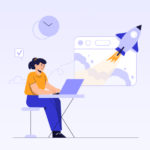 Social media channels are now the most powerful means of communication. Billions of people actively use them. According to...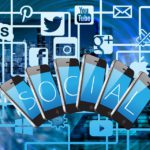 Among the many things that have significantly altered by Covid-19 and the disturbance it has exacerbated is that businesses...
Now more than ever, consumers are a lot smarter, more empowered, and informed about making their purchases or availing...
Growing businesses need a content solution that adds value and persuades customers to buy from you. What is a...
Let us take you back to a forgotten childhood memory. One where you scrounged through stacks of personalized keychains...
Followers, reactions, shares, and comments don't come easy even for the biggest accounts and profiles on different social media....
Clients go through 5 stages while making purchases. It is worth to analyze them all in order to create...
Collaborative selling is not a new concept exactly. On the flipside, salespersons always rely on others (individual/organization) to assist...
To attract a customer to your website and to retain them for a longer duration always requires you to...