Individuals today demand and expect to have a greater degree of control over their own financial resources as a...
Modifying any website can be intimidating when you are unsure how to handle it. However, at times improving a...
The relationship between an organization and a customer is not limited to sales. There's a lot that a brand...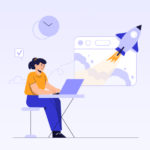 Social media channels are now the most powerful means of communication. Billions of people actively use them. According to...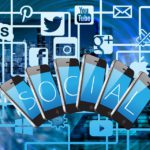 Among the many things that have significantly altered by Covid-19 and the disturbance it has exacerbated is that businesses...
A side effect of living in the digital age is the growing number of automation applications. We have seen...
Now more than ever, consumers are a lot smarter, more empowered, and informed about making their purchases or availing...
NetSuite add-ons are highly effective tools that can assist you in major ways when you are looking to adopt...
CRM is one of the most important tools that can help a business reach the right heights and make...