If you run an online store, then you know that paid search is a great way to bring in...
PPC stands for Pay-per-click. It is one of the methods of online advertising in which the advertisers need to...
Are you looking for an effective tool to improve your online marketing? Well, there is no denying the fact...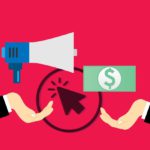 (Pay-Per-Click) PPC campaigns are one of the most popular ways a business or brand can advertise. PPC campaigns carry...
You must be aware of the limitless online business opportunities and the immense struggle that one business needs to...
Running a PPC campaign may seem to be overwhelming at the beginning. Still, in reality, there are some affordable...
Pay-per-click advertising is an essential digital marketing strategy to employ, whether you're a small business or a large corporation....
Looking to use PPC campaigns to generate new leads? Or do you want to improve your existing PPC lead...
SEO which stands for Search engine optimization is done almost on every niche or topic on the Internet. So,...