Website administrators could be using a wide range of reporting tools, but Google Analytics definitely remains the most important...
Whether you run a blog, an e-commerce website, or a have a website for your service, we all want...
Did you know that almost 85% of U.S. consumers use social media? There's no wonder why so many brands...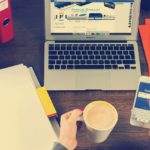 I see it every time: The primary challenge often faced by new internet marketers is a lack of traffic....

If you're looking to grow your company, make sure to take content marketing strategy very seriously. A good strategy...

It is true that by commenting on other blogs, you can effectively get traffic to your blog. But, another...

If you're like most people, you have pages sitting on Google's second and third pages, and so on. These...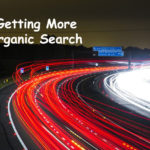 Are you searching for the ways to improve bounce rate of your website? Does your blog or website doesn't...

Skyscraper technique is not a game of hours or a day; this method could take weeks to get the...

Digg is a social news site. It has an excellent domain authority almost near 100. This is one of the...