Regardless of the type of business, or organization, you are a part of, working towards enhanced efficiency should always...
Both inbound and outbound communications are vital to a call center. Managing the two important functions is sometimes challenging....
TeamViewer is a well-known executive pick for Tele guidance for outside solution providers so to get all the members...
When you're managing a large team, multiple offices, or multiple facilities, you need to know how it works, how...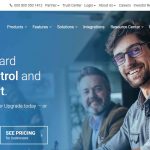 Web developers are a source- motivated group all the time. Salesforce DX allows the designer to use an outside...