The process of building a website began a long time ago since the invention of the internet when you...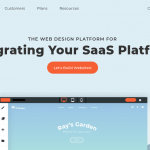 The Internet of Things (IoT) is growing rapidly, and in the rush for leveraging their manifold benefits and our...

There has been an escalating demand for websites to ensure that brands have their foothold in the virtual space....

Mobile phones, ever since their advent, have changed our lives completely. Latest, we have smartphones that are capable of...

When a brand is established, it does most of the work of retaining old customers and also getting new...

Are you interested in creating your website easily without having any programming knowledge? Then you are in the right...

Magento Extension development continues to be a profitable venture for developers throughout the world. This is due to the...