How can you be sure that the learning management system (LMS) for your nonprofit organization is going to work?...
Do you need to combine multiple PDF files into one single document? It's then you might think to merge...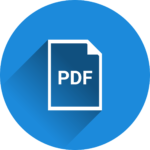 UI UX design UI UX designers are the interfaces that the audience sees on their screen. UI UX designer...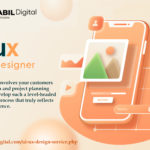 SEO trends become outdated quickly as online audiences find interest in new types of content and algorithms change. The...
A website is the heart of a business's internet presence. It gives an organization an original identity with a...
WordPress websites are any websites that use WordPress as their content management system (CMS). WordPress powers the website's frontend...
Social media is an ever-changing concept. It has evolved from sharing information and connecting with people to a means...
Progress is far-fetched without investing your resources to improve yourself and everyone involved in your business. You can't expect...
When you look back at 2021, you analyze your strategies to improve your brand image and increase your profit...
The E-commerce field is frequented by regular changes that are geared towards improving how consumers access products. Each year...