Digital marketing is the type of marketing that you do online to spread awareness about your product or service....
Emojis are the best way to communicate with anybody as texting someone is very boring and time-consuming. People started...
The Google mobile payment app Google Pay works on both android and IOS devices and the web. In this...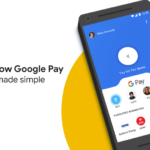 You may not have the resources or budget to hire a fully staffed IT department in-house if you are...
It is expensive to print brochures and leaflets to promote your business. You can easily save money by using...
Summary – Do you want to export Thunderbird Mail to PST? If you want to convert emails from your...
Social media is an ever-changing concept. It has evolved from sharing information and connecting with people to a means...
Progress is far-fetched without investing your resources to improve yourself and everyone involved in your business. You can't expect...
When you look back at 2021, you analyze your strategies to improve your brand image and increase your profit...
"Competition makes us faster. Collaboration makes us better." Do you know what is the main reason behind the success...