Whether you are starting a business or expanding the one, financial capital is the one thing you would often...

Allow us to take you through an imaginary situation and make you understand Why 'Content is King'? Imagine you...

You might have written an exceptional blog post. However, the main point that will attract people is the topic...

While both SEO and CRO have optimization common in their names, they share no other similarities. Let's back up...

Technology has always influenced the way people live and work, but it has never been as impactful as it...

Businesses today want to run marketing campaigns that are sleek, modern, and original. The way that advertisers, businesses, and...

To make sure that your application is successful and works well, it is very important to analyze the preferences...

While website SEO is one of the main focus factors for most companies, building and maintaining a website that...

Artificial intelligence is changing the spheres of the worldwide market and the online world. Major companies like Amazon, Facebook,...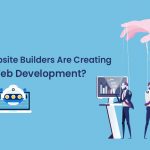 You write a blog. You tweak it up a bit, editing this and proofreading that. You ensure that it...