When it comes to online business, growing your presence is never something which happens quickly. The fact is that...
Google is the largest search engine that pretty much rules the Internet as we know it today. The platform...
Local SEO is by no means a new concept. It's been around for a while, though it only gained...
It's a fact that good backlinks help increase a site's rank. On the other hand, bad backlinks only give...
In the past decade or so, SEO companies have seen unprecedented growth due to their ability to offer high...
Well, the first question we should be asking is not 'why do the bots crawl sites?', but rather what...
The first question that comes to the mind of a blogger or a webmaster is that, Can we get...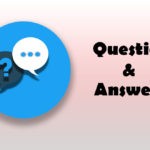 We know that the significant chunk of your content marketing strategy which is SEO can always use refining. Maybe...
If you a have website looking for Useful Tools While Working on Backlinks then I am going to help...
There have been so many concerns about the privacy and security issues of online users. So far, Google has...