Once upon a time, Google decided to review its page ranking algorithms – and began to pay attention not...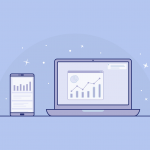 Every business wants to make more profit and spend less. Marketing costs are definitely one of the major expenses...
Digital marketing as an industry is experiencing an all-time high in current times of technological advancements. So much so,...

As an SEO professional, you know how to adapt your services to your clients' needs. You keep track of...

When it comes to the field of digital marketing, there are a lot of people who see SEO as...

There is a new kid on the block known as Bidirectional Encoder Representations from Transformers, also short for "Bert."...

While most businesses understand that a part of their content marketing strategies needs to include keeping a watch on...

Several times a year there is a disturbance in the Force. Or Google rankings, same thing. At any rate,...

With so many tips and tricks nowadays on how to make sure your visitors will find your site, SEO...

Marketing with other businesses is far different than marketing to individual customers. That's why a different marketing method is...