In digital advertising circles, you'll find plenty of experts that believe that small businesses shouldn't bother with Google Ads...
What does it mean to work in marketing? The answer depends on who – and when – you ask....
Traditional marketing vs digital marketing: Selecting a type of marketing is not a new question. You're not the only...
Instagram started in 2010 as just another photo-sharing website. But, after evolving for over a decade, it has emerged...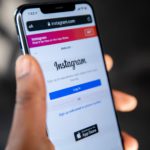 As all walks of life are cutting marketing and advertising costs, CMOs have to figure out ways to spend...
You must be aware of the limitless online business opportunities and the immense struggle that one business needs to...
If you are new in the field of business then most probably you are looking for the marketing of...
If there is one thing that is constant in this world, it is that people will often buy anything....
Social media advertising has come a long way in just a short period. When it was first launched in...