Online first impressions are incredibly important, so make your first blog post count! Here are some tips for crafting...
Having a banner that stands out from the rest can really draw attention to your blog. Here's how to...
Running a successful blog is just like living a successful life. You make a lot of decisions, and each...
The thought of writing better blog posts day after day can be frightening to most bloggers whether they are...
As much as videos have been proven time and time again to be able to engage viewers better than...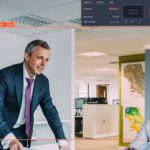 Come on, admit it. As you're strolling through the grocery store, you're somehow wishing that the post you left...
Have you ever wrote a viral Blog post or do you know the secrets of making a viral blog...
Do you want to rank on Google for the content you write? And don't know how long should a...