Artificial intelligence is now a commonly used technology that is prevalent everywhere, from our smartphones to gaming. Businesses have...
Discrimination refers to the unfair treatment of an individual because of one or more of the groups that they...
Students transfer from one educational institution to another because they want to switch to a course that is not...
The university entrance test is a test that tends to scare and put pressure on students. It is a...
From the selection of group members to target agreement – there are many factors that influence the success of...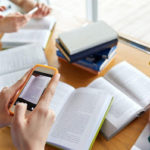 Finding a job is not an easy process. It is difficult to find the perfect position that aligns with...
SEO is one of the most sought-after digital skills across various industries. The 21st century is the digital age,...
Today, digital marketing has grown to become an immensely prosperous tool to build a career. In the fast-evolving modern...
As unfair as it might seem, there are some hobbies which naturally lend themselves towards careers than others. While...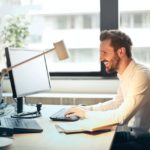 Are you fed up with your daytime job and want to become a full-time blogger? You are bored on...