Shopify keeps growing, as indicated by its revenue growth of over 57% as of Q2 2021 compared to the...
Mobile apps have completely transformed the entire human life. We use apps to perform a vast number of tasks...
Laravel was introduced by Taylor Otwell and was designed for better web application development. It follows the MVC structure...
Think of your experience every time you use an e-commerce platform. You have a question that you would like...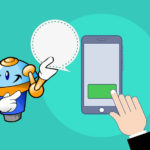 When you're looking to hire a WordPress expert for a startup, you want them to be smart, energetic, and...
Website speed, often known as loading time, is one of several important variables in search ranking. A fast page...
Everything has been moving virtual and do the businesses. Nowadays, online presence has become the new normal. There is...
A website is an assortment of related web pages. Nowadays, business owners, entrepreneurs, bloggers, and article writers mostly have...
There are no two opinions that both WordPress and HubSpot are the best CMS, but widely different platforms that...