What must be consistent in 2021 is the production of quality content materials. While businesses, educational institutions, and retails...
Whether you plan to establish an eCommerce store or decide to offer cloud services, whatever industry you pick content...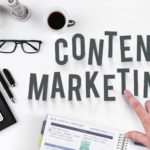 If you're involved in marketing B2B products or services, acquiring quality leads is probably your top priority. Attracting leads...
Do you know that e-commerce sales have accounted for 3.5 USD trillion sales worldwide? And, by 2022, it will...
Content is one of the top driving factors to a successful online presence. If you've heard that 'content is...
Content Writing and creations are the central park of digital marketing domain. Few tips for the aspiring writers...
Digital businesses need to adjust their content marketing action plan and see it through the COVID-19 prism. Here are...
Looking for smart content writing tips? Like all of us! No matter which campaign you create, you need content...
Pat yourself on the back if you've decided to have a proper content strategy for your blog. This simply...