All of the web design websites are much responsive these days. If you are one of those who has...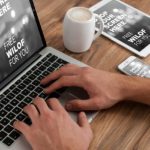 As the internet exponentially grows, the rules and trends of its users are changing as well. Just a couple...
Whether you own a small home based business or you are an owner of a famous local business in...
With all the talk these days about SEO (Search Engine Optimization) and the effect that Google's algorithm has had...