Discrimination refers to the unfair treatment of an individual because of one or more of the groups that they...
During a job interview, each question responds to a specific objective on the part of the recruiter. Some may...
Finding a job is not an easy process. It is difficult to find the perfect position that aligns with...
SEO is one of the most sought-after digital skills across various industries. The 21st century is the digital age,...
The right career path can help in building a strong foundation. In recent years there has been a shift...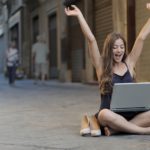 A lot of People Love and Enjoy sitting in front of their PCs and laptops writing code for developing...
Finding a new job during a recession isn't something difficult as most of us believe. Indeed, there're several best...
Whether you're a big company or a brand new startup, bringing on a team member is a big deal....
A lot of companies are trying to expand their services online to accommodate more customers. With this, the freelance...