For the longest time, there has been a widely accepted perception that STEM subjects such as Computer Science are...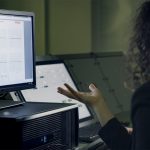 Continual learning is one of the most sought-after perks employees are looking forward to. While this fact isn't novel,...
If you're seeking a career path that can withstand the ebbs and flows of time while offering ample opportunities...
Many students and trainees choose the gamified methods over the traditional learning approach. There is no need to remain...
When we talk about using AI and machine learning in the real estate industry, some may imagine a house...
Whether you're a fresh graduate or an experienced individual, getting a professional writing service is one of the smartest...
One of the most common trends in education these days is the focus on global cooperation and dealing with...
The technological intervention has certainly opened a gateway to growth for organizations. It has increased their productivity and enabled...
Artificial intelligence and Machine learning are contributing to building futuristic technologies. Smartphones are becoming smarter with the integration of...